TRAILDORADO on TOUR
We come to you!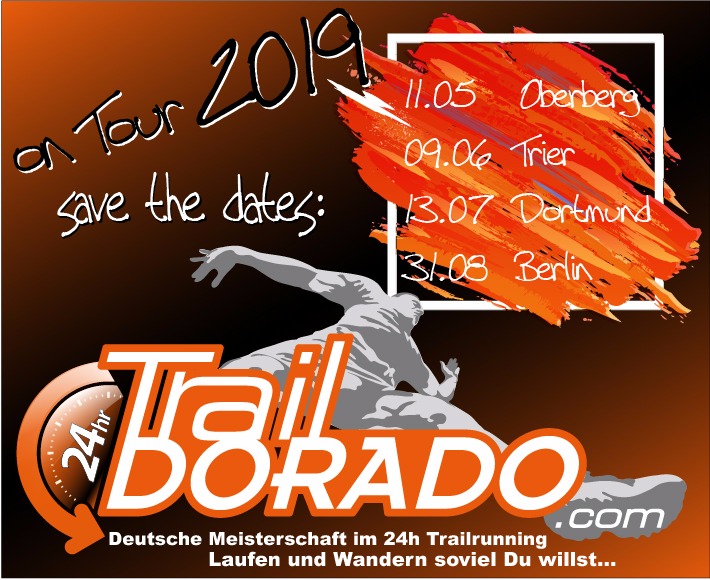 TRAILDORADO on TOUR is a series of trails for and by runners with passion.
Handpicked TRAILDORADO ambassadors all over Germany invite you to their homeland, take you on a leisurely group run on their most beautiful trails and have maybe one or the other gimmick for you.
We want to get into the flow together, have a good time and experience the TRAILDORADO spirit for a while.
The finale is a nice runner buffet.
Participation is free for you and has no obligations.
Registration is required.
With your registration you also confirm the conditions of participation, in particular the disclaimer.
For organizational reasons, we reserve the right to limit the number of registrations for the TRAILDORADO on TOUR dates to 40 persons per appointment.